Alaska Coastal Airlines Consolidated PBY-5A Catalina N2763A (c/n CV-548)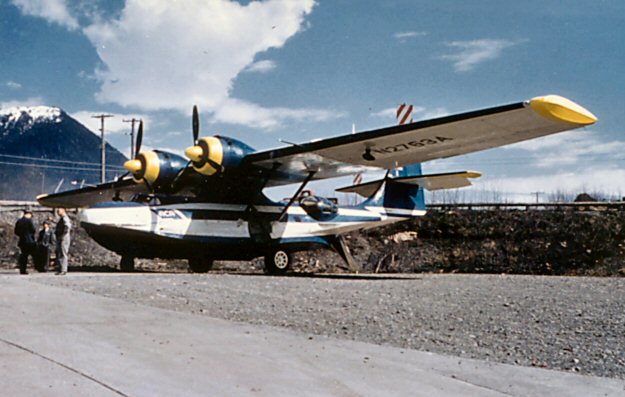 In the late 1950s Alaska Coastal upgraded their fleet to include this late model (1947) PBY
(BuAer 21232), seen here in yet another less than illustrious shot received from the airline.
It was one of five operated by the airline. In 1962 Alaska Coastal merged with Ellis Airlines
to become Alaska Coastal-Ellis Airlines, based in Ketchikan. Finally, in March of 1968 the
combined airline was merged into Alaska Airlines. This PBY went to Antilles Air Boats in the
Virgin Islands. I believe it is still on the current US Civil register but whether airworthy or not
I am not sure.