Alaska Airlines Convair 340/440 N3430 (c/n 55)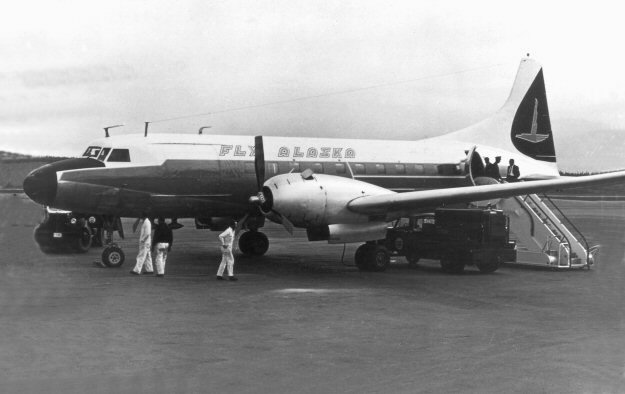 This aircraft was built as a Convair 340-42 and delivered to Philippine Airlines in 1953 as PI-C-340.
It is shown in that identity in the image below. It was sold to Braniff International Airways in 1955
and registered N3430 in line with the rest of their fleet. It was converted by Executive Aircraft
Services to Convair 440 status and sold to Alaska Airlines in 1963. After about 18 months serrvice
with Alaska, N3430 was acquired by North Central Airlines and converted to a Convair 580 by the
installation of Allison turbo-props. It then passed to Republic.