Alaska Airlines Boeing 737-890 N546AS (c/n 30022)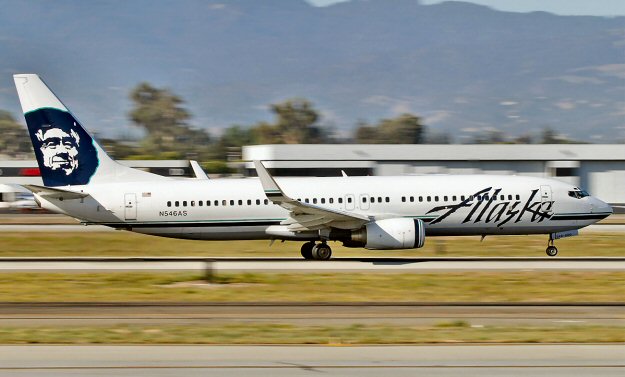 Any resemblance between this aircraft and the "Fat Albert" 737 as first delivered (see my shot of
an early Air California machine) is, as they say, purely coincidental. With CFM56 engines in place
of the original JT-8Ds, a vastly extended fuselage accommodating up to 200 pax, and winglets, this
aircraft is not (at least to me) readily identifiable as a 737 at all. This exhilarating shot by Manas
Barooah shows a N546AS, a late model, departing San Jose's Norman Y. Mineta International
Airport in September 2005. This machine was brand new to the airline in February of that year.