Air California Boeing 737-293 N463GB (c/n 19308)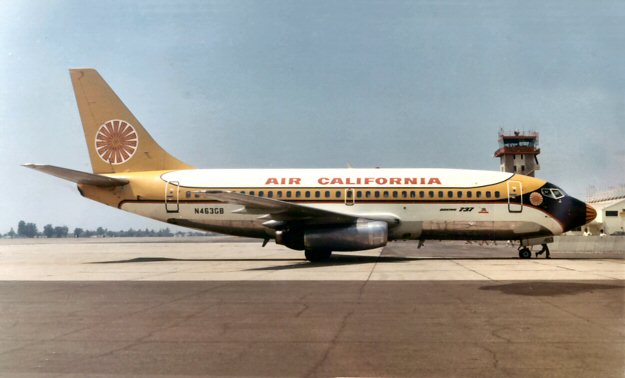 Air California added Boeing 737s in 1968 to augment their fleet of Lockheed L-188 Electras.
This shot was taken at their HQ base at Orange County Airport (now John Wayne Airport).
This image was from a 616 Kodacolor shot. I didn't shoot much in color as it was very exp-
ensive in those days. N463GB was one of four 737s originally to have been delivered to
Pacific Airlines (as N833PC) but was not taken up. After deregulation (in 1979) Air California
expanded into routes from Southern California to Reno and Lake Tahoe initially, then ranging as
far wide as Chicago and Anchorage Alaska. It was renamed AirCal in 1981 and, like many
other airlines at that time (as now) over-extended itself and went into bankruptcy. It was sold
to AMR Corporation in 1987 and merged into American Airlines.