ZK-AXN Miles M.11A Whitney Straight (c/n 303)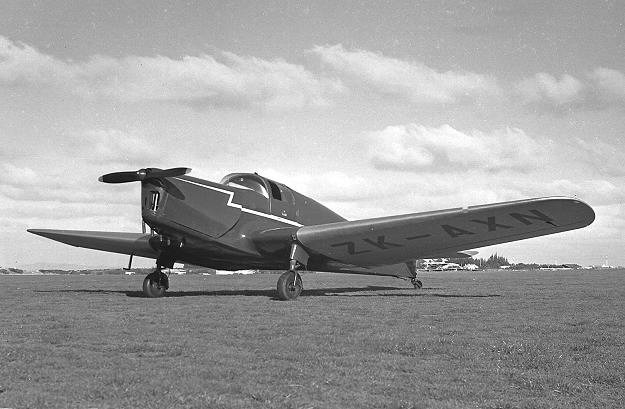 David Molesworth provides this interesting shot by Jim Dyson giving the Whitney Straight a rakish,
racy look. It was, after all, a "sportsman's" aeroplane. ZK-AXN began life as G-AENH and was
exported to Australia as VH-ABN in 1937. In 1951 it was sold to the Auckland Aero Club as
ZK-AXN. It was withdrawn from use in 1962 and then unfortunately damaged beyond repair in
a fire at Otematata in November of 1963. Its remains were broken up the following year.