ZK-AWF Aeronca 7AC Champion (c/n 7AC-1593)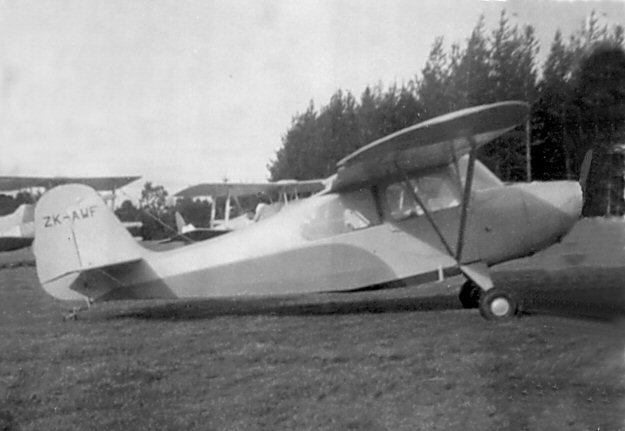 This was the Aeronca which was exported to Australia as VH-AJX in 1947. After several
years in storage (I don't believe the Australian rego was ever painted on) it was exported to
New Zealand for Mr. N. Lowe. It was stricken off the register in 1965 after being written
off in an accident.