VH-AJX Aeronca 7AC Champion (c/n 7AC-1593)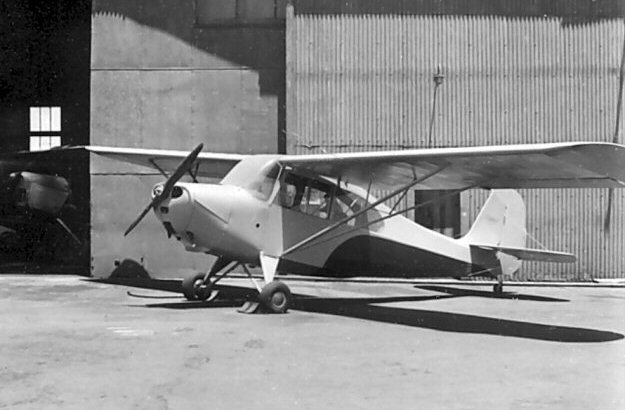 Two Aeroncas, a 7AC VH-AJX and a 11AC Chief VH-AJZ were imported into Australia in
January 1947. At the time severe dollar import restrictions were in place and I am wondering,
therefore, how these two machines beat that particular ban? VH-AJX is seen above (at Banks-
town ?) sans registration. Clearly importers Brown & Dureau of Geelong imagined bringing in
a number of these diminutive machines as evidenced by its portrayal on a float in the '1947 Gala'
held in that city The rare shot below was taken by Max Hepner and comes via the Kevin OReilly
collection. At the foot of the page is another image from Ross Harper taken by his father showing
it at Parafield in the late 1940s. VH-AJX was sold in New Zealand in February 1951 as ZK-AWF.
Standard color scheme for 7ACs was yellow and orange, although I have seen yellow and blue
examples here in the US. .