ZK-AVM Grumman G-44A Widgeon (c/n 1466)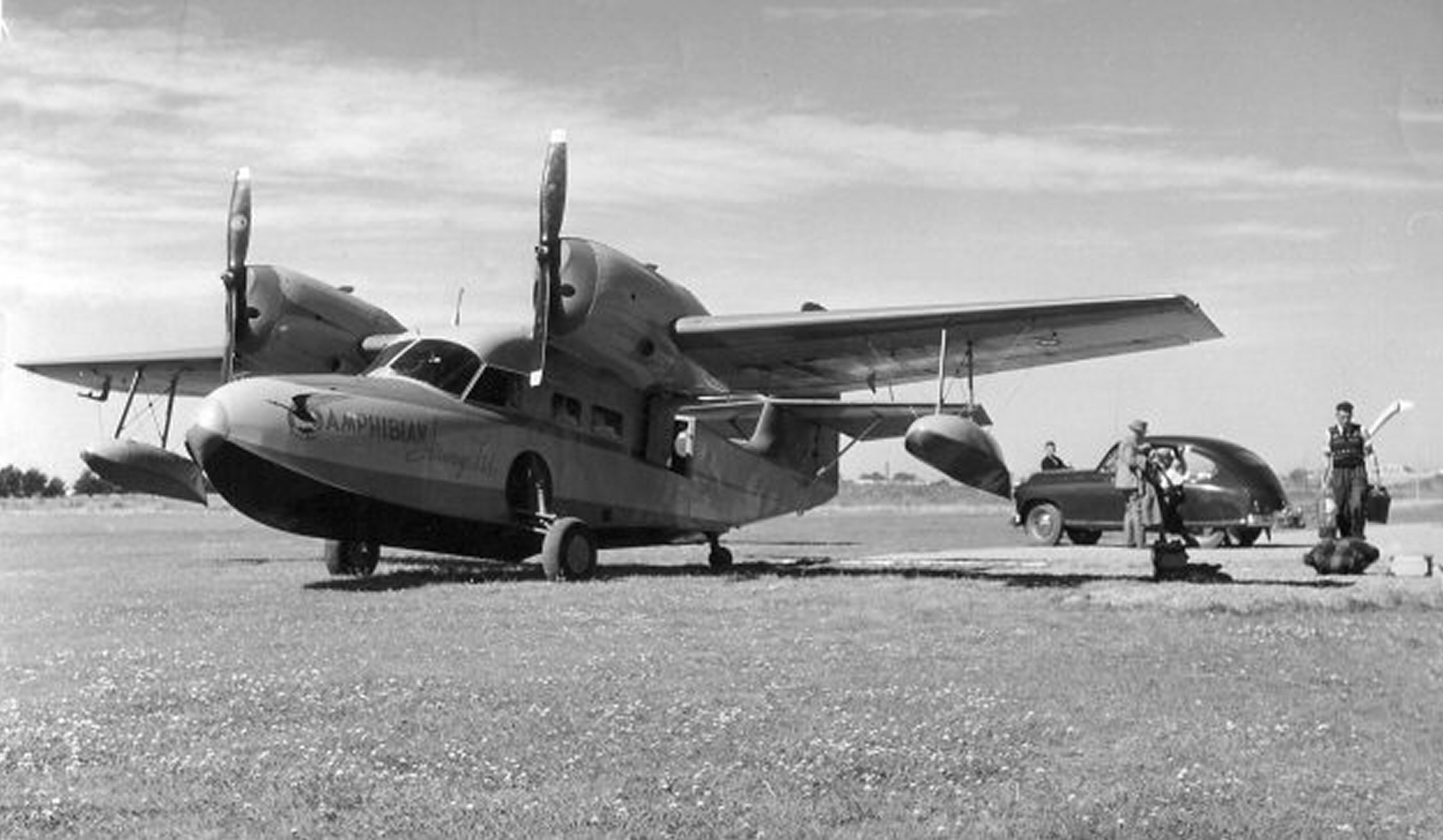 This was the former VH-AZO which had seen service in New Guinea with the Australasian
Petroleum Company. It was acquired by Amphibian Airways in 1950 for use as a sports
fisherman's excursion aircraft. Note 'period' Standard Vanguard in this 1950's shot. ZK-AVM
has led an interesting career and was repatriated back to Australia in 1987, becoming VH-WET.
It returned to New Guinea in 1994 (actually West Irian) and was on that country's register as
PT-WET. Returning to New Zealand, ZK-AVM is now currently owned by Owen Harnish and
operated by Salt Air Ltd at Paihia.