VH-UZO (1) Grumman G-44A Widgeon (c/n 1466)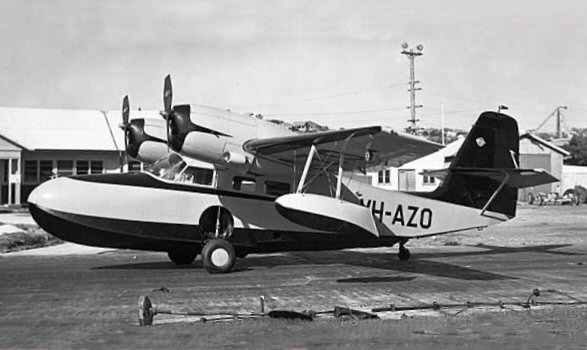 This interesting shot came to me from Geoff Goodall. It depicts the only Grumman Widgeon
ever registered in Australia. It was alloted the US registration NC86640 (hence is a true civil
machine, not an ex US Navy J4F-2). In the event, it was imported new in 1947 for the Austral-
asian Petroleum Company, and did not ever wear its US N number. It went to New Zealand
in 1950 to Amphibian Airways, an outfit that catered to the sport fisherman, and was registered .
ZK-AVM.