ZK-APJ Porterfield 35-W (c/n 316)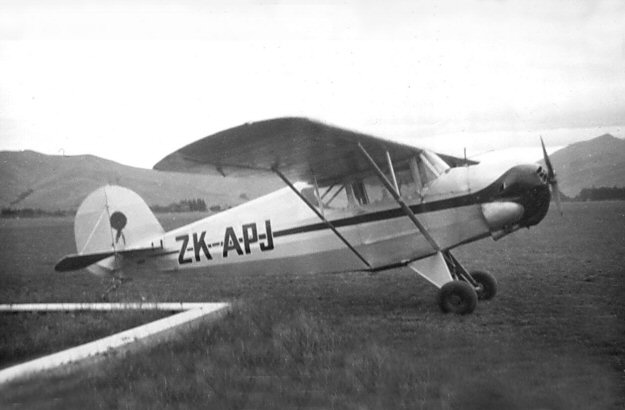 This was the former ZK-AFT which was impressed into RNZAF service as NZ581 in 1939,
recivilianized as ZK-AHJ in 1941, returned to "the colors" again in 1942 as NZ581, and finally
demobbed as ZK-APJ in 1946. It was owned at that time by Walter R. Wilmott of Timaru. The
shot above is via J N Geelen/Air-Britain Archive, although it may, in fact, have been taken by Mr.
Wilmott himself. At some point the original 90hp Warner Scarab engine was replaced with a
Lycoming which powered the aircraft until 1974. In 1980, after some time in storage, the aircraft
was loaned to the RNZAF Historical Centre (forerunner of the RNZAF Museum) who began to
restore it. The aircraft is now presented in a wartime camouflage with its serial NZ598, and resides
at the Ashburton Aviation Museum.