ZK-AMB Shorth S25 Sandringham 4 (c/n SH.30C)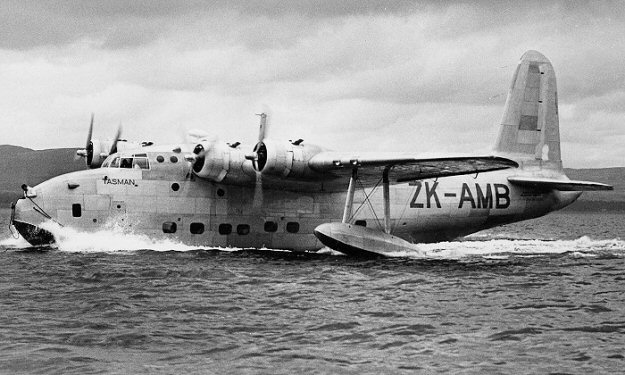 ZK-AMB was one of four Short Sandringhams (a conversion of the Sunderland Mk III long
range patrol aircraft) acquired by Tasman Empire Airlines in 1946 to replace the Short S.30s.
ZK-AMB was the former RAF Sunderland ML761. It was sold to Qantas in Australia in
April 1950 becoming VH-EBW. As such it was written off in a crash at Port Vila in the
New Hebrides on 10 June 1951. The above photo is via the Bob Smith collection.