VH-UNW de Havilland D.H. 75A Hawk Moth (c/n 348)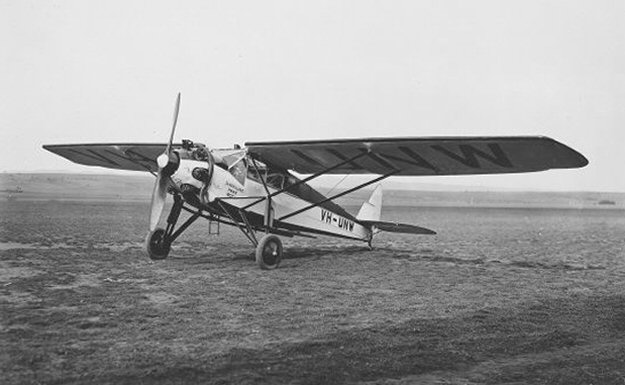 This is indeed a rare bird, although I have managed to glean many images of it, and because of this
surfeit I will caption each one separately. . Only 8 Hawk Moths were built. It was, to say the least,
not one of Geoffrey de Havilland's better concepts. The undercarriage had problems and the wing
roots were weak. Power was supplied by a 215 hp Armstrong Siddeley Lynx. Three went to
Canada where the RCAF used them for a while, one went to Malaya of all places, whilst the above
was the only one registered in Australia. It was previously G-AAFX in the U.K and shipped to.
Australia in December 1930. The inscription on the nose says "De Havilland Hawk". The shot
above depicts the aircraft at Parafield and comes from the Kevin OReilly collection. The photo
immediately below, also via Kevin, is from the Pratt collection and shows the Hawk Moth as
G-AAFX. Venue unknown, but almost certainly on Oz (see shot # 3). Incidentally, this aircraft can
also be seen at the bottom of the page on the entry for G-AUBZ and also on the second photo of
VH-UPJ when it was used in Lasseter's Central Australian Gold Exploration expedition.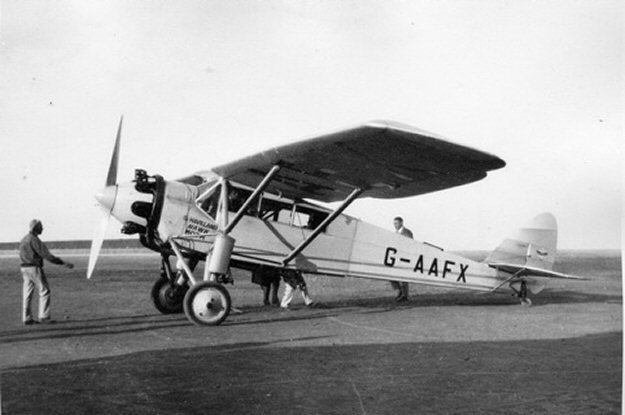 The photo below is from the CAHS collection and is interesting in that it shows the previous identity
(G-AAFX) still clearly visible on top of the mainplane. Note typical de Havilland tail.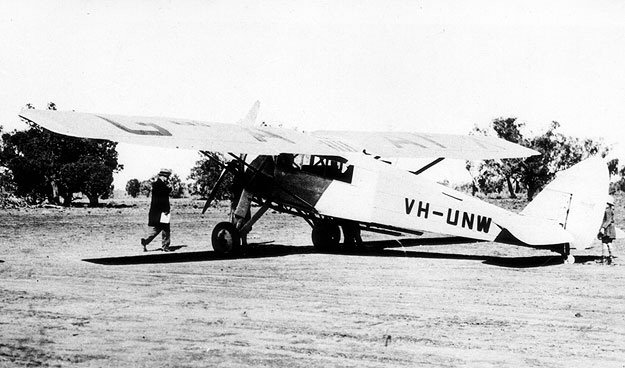 Immediately below, from Kevin OReilly comes the following excerpt and photograph from The
Melbourne Argus dated 27 June 1930:




FAREWELL TO MELBOURNE

Will revisit Sydney for Bridge Opening



<> Miss Amy Johnson left Melbourne by aeroplane today for Adelaide.

After an enthusiastic
farewell, Miss Johnson, in the Hawk Moth piloted by Major De Havilland, left for Ballarat,
Nhill and Adelaide. With her in the cabin were Mr. Brauch and her secretary (Miss Patterson).

"I find that I have given up saying "If I return to Australia"; it is always "when I return to Australia, now," Miss
Johnson remarked in an interview at Menzies hotel. "I think it will be in about two years time, because I
have been asked to be present at the official opening of the North Shore Bridge in Sydney, and to fly the first
aeroplane under it, after the opening. I would like to do that."

<> Miss Johnson said that she would not fly to Australia again, and that she would not make her
home here. Miss Johnson added that she was delighted with Melbourne. "I will say that I
have enjoyed my stay here," she said. 'The people of Melbourne have shown me a great deal
of consideration. I am deeply appreciative also, of the welcome I was given further north."
Miss Johnson left at 3.30 pm. for Nhill where she arrived at 4.30 pm. She will be the guest of Mr. and Mrs. I. S. Young at Nhill
until tomorrow, when she will leave for South Australia .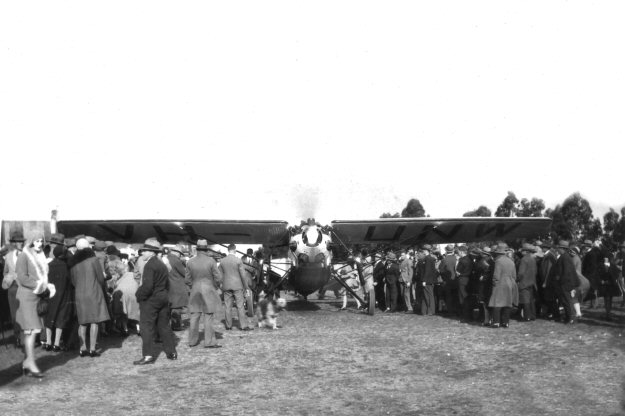 The picture below is from Paul Thompson and is an undated photo (probably taken by his father)
of -UNW displaying a differently painted rudder. The nose inscription says 'De Havilland Hawk
Moth'.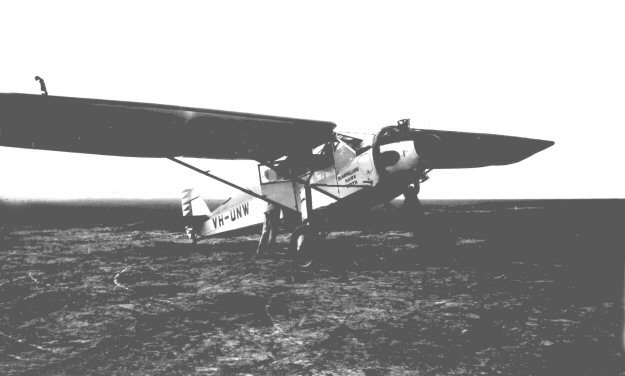 The cropped print below is from the Aaron Betts collection, and is circa 1937. The legend on the
back stated: 'Hawk Moth, Flown Passenger Flights, Pilot Colin Strickland', What a great beast it
was (my comments).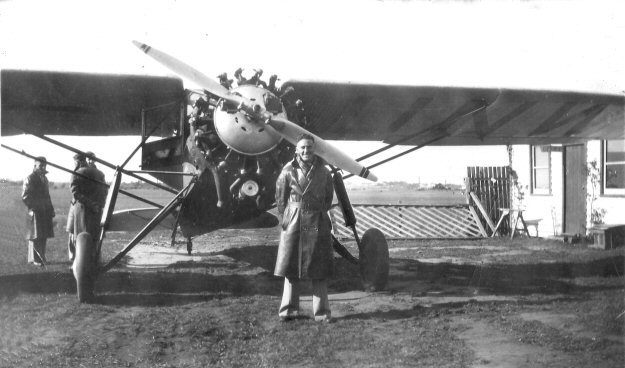 ....finally from Will McGhie in Perth comes the nice shot below from his mother's album. It was taken
when the Hawk Moth was carrying Amy Johnson from Perth to Melbourne on 5 July 1930. Amy can
just be seen in the back seat. She had just flown solo out from England and Maylands Perth was the
last stop on her public tour before taking a ship back to England.