VH-UGG Stinson Model A (c/n 9122

)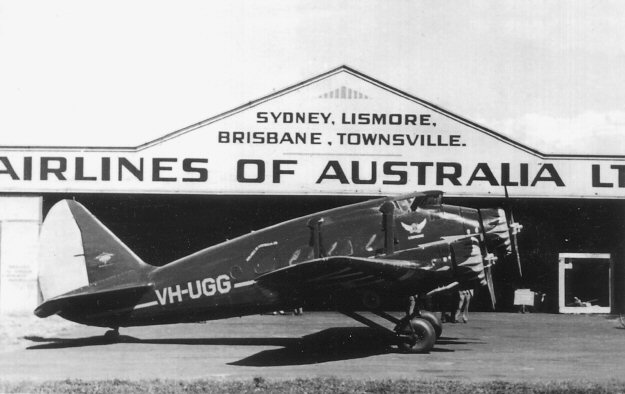 In 1936 Airlines of Australia imported four Stinson Model A, eight seater passenger airliners. Seen
above is the first one, (named

'Lismore')

which was actually a previously US registered machine
(NC15162). It was the only one allocated a US civil rego, the other three departing the Stinson
plant as VH- registered. Immediately below is a rare shot from the Bruce Robinson collection of
-UGG as NC15162 taken outside the Stinson plant at Wayne, Michigan early in 1936 . Power for
the Model A was supplied by three 260 hp Lycoming radial engines. Although it competed with
the Boeing 247D and the Douglas DC-2, the Stinson was ideal for short haul hops. It was rugged
and had good economy. Several airlines in the United States operated them, notably Delta, Central
and American. VH-UGG ran into a cow on take-off from Ingham, Qld airfield some three months
after entering service sustaining some damage. However, after less than a year in service it crashed
and caught fire at Archerfield Airport, Brisbane and was totally destroyed. Of the four, two were
destroyed in accidents, and the other two were converted to twin engine operation by the fitting of
two 550 hp Pratt & Whitney Wasp engines. One such, VH-UKK is in the collection, illustrating
the "before and after" effect. Interesting note: The four Stinsons all had a double "last two".
VH-UGG was originally a not-to-be allocated registration. It falls in the middle of the 1927-29
allocations. It was decided to give it to Airlines of Australia in 1936, as were the second and third
Stinson's registrations, VH-UHH and VH-UKK respectively. By the time the fourth, VH-UYY,
was delivered, the sequence was in sync, and could accommodate their request.
Image # 3 below of

'Lismore'

is from the archives of the John Oxley Library, State Library of
Queensland collection, whilst at the foot of the page are more photos from the Bruce Robinson
collection.. #4 is a grainy shot of -UGG over Sydney while images 5 and 6 depict interior shots
of an AoA Stinson Model A.


2

.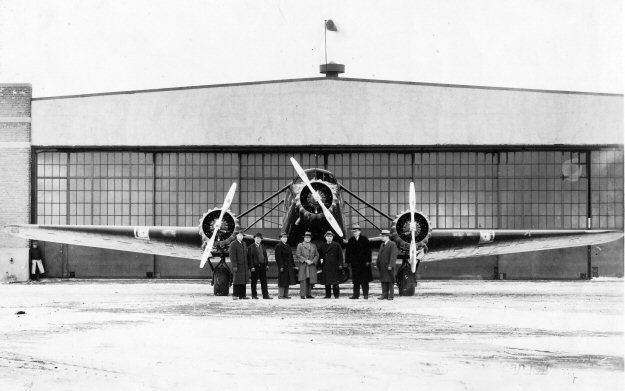 3

.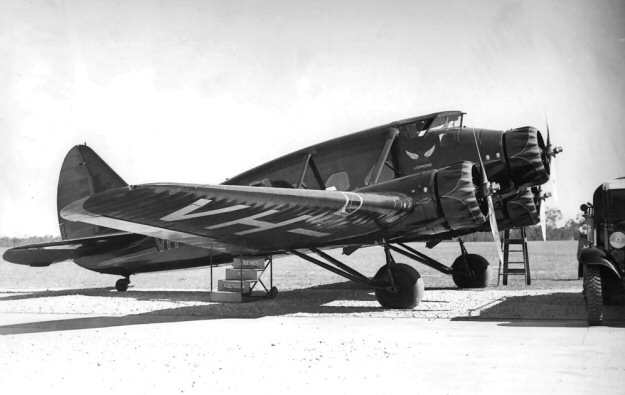 4.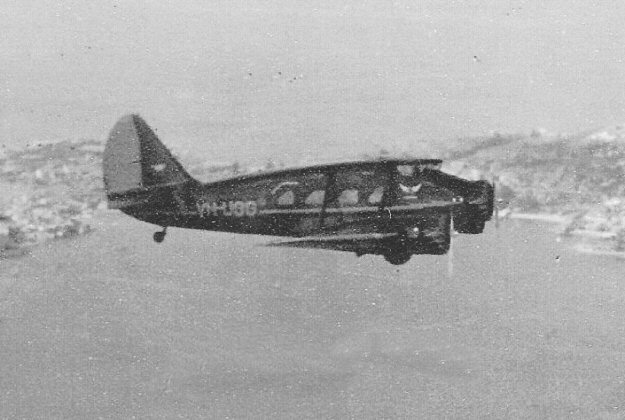 5.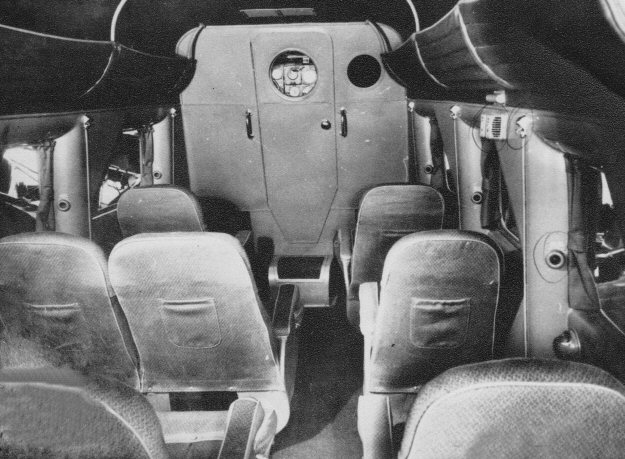 6

.