VH-UXQ Hillson Praga (c/n HA.21)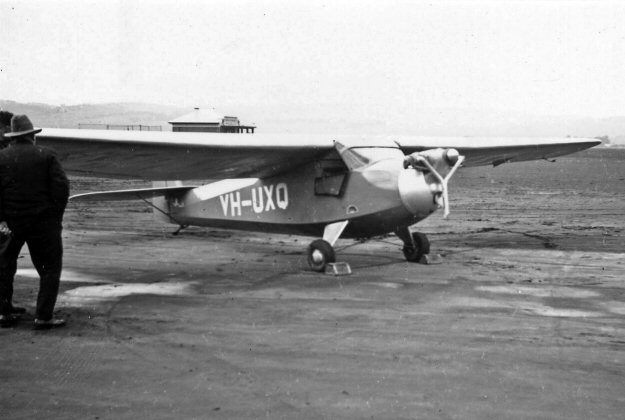 Twenty-eight Czechoslovakian CKD Praga E.114s were built under licence by F.J. Hills and
Sons Limited at their Trafford Park Works in Manchester from 1936 to 1939. It was known
as the Hillson Praga. VH-UXQ was imported in July 1937. Another, VH-UXR (HA.22) came
in the next year, although clearly the two had been ordered by Light Aircraft Ltd of Camden,
NSW at the same time. -UXQ was sold in September 1937 to the Royal Aero Club of SA.
Power for the diminutive machine was supplied by a 40 hp Praga B twin cylinder aircooled
engine (basically a motor-cycle engine). In 1941 RACSA sold it to E. Condon of Wagga
and it then went to J. R. Pater in Victoria in 1942. It was written off in a crash at Coode
Island, Victoria on 11 September 1943. The above image is from the South Australian Aviation
Museum collection and was taken at Parafield, circa 1937. Below is a shot from the Len Dobbin
collection, courtesy of the Civil Aviation Historical Society, whilst at the foot of the page the Praga
is seen in a line up of Royal Aero Club of SA aircraft at Parafield in 1938. For the full panorama
of this photo see VH-UAI.