VH-UXM Airspeed AS.6H Envoy I (c/n 29)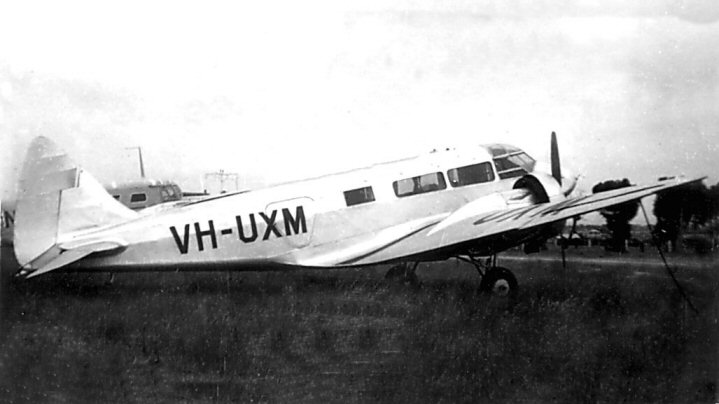 Formerly G-ACVI, this Airspeed Envoy was actually Ansett Airways' second machine (the first was
the Fokker F.XI Universal VH-UTO). It was used on the Hamilton - Melbourne route in 1937.
The shot above was taken at Essendon, Melbourne in 1949, after it had been "put out to pasture"
(literally). Below are a couple of photographs from the archives of the Civil Aviation Historical
Society (Ohlson Collection) showing the aircraft in more productive days at Essendon in the 1930s.
A shot of -UXM appears in the photo illustrating the Moth VH-UGV.