VH-UXL Stinson SR-8B Reliant (c/n 9766)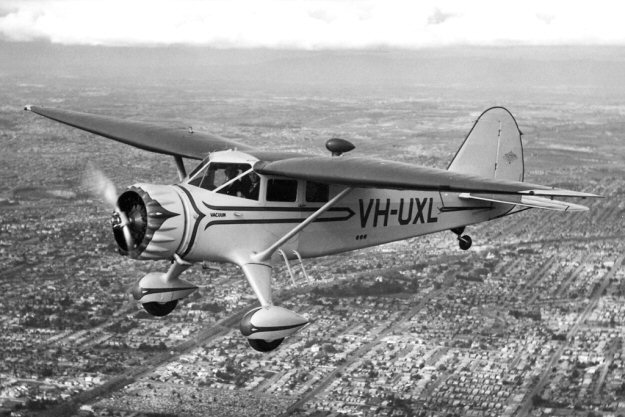 This big Stinson arrived in Australia at the end of 1936, having been imported by the Vacuum Oil
Company. The photo above from the CAHS archives was taken shortly after its arrival and
shows it over Melbourne resplendent in its cream and red trim. The shot immediately below was
taken at Essendon in the early 1950s, and, as par for the era, had the rego removed to the tail.
My own picture below that was taken when it showed up at Moorabbin one day in 1954.
During
WW II VH-UXL saw service as a communications machine wearing the serial A38-1. It was
re-registered VH-KAF in 1957 and again as VH-CWM in 1961 and wound up in the ill fated
Wangaratta Air World Museum. It has now been restored in (almost) its original Vacuum Oil
Co colors and original rego, although as Johan Visschedijk points out, the cowling treatment is
different, as is the placing of the the Stinson logo. .At the foot of this entry is an absolutely
gorgeous image by George Canciani taken at Adelaide's Parafield Airport in March 2007.
VH-UXL is currently resident at Mundijong, WA.