VH-CWM Stinson SR-8B Reliant (c/n 9766)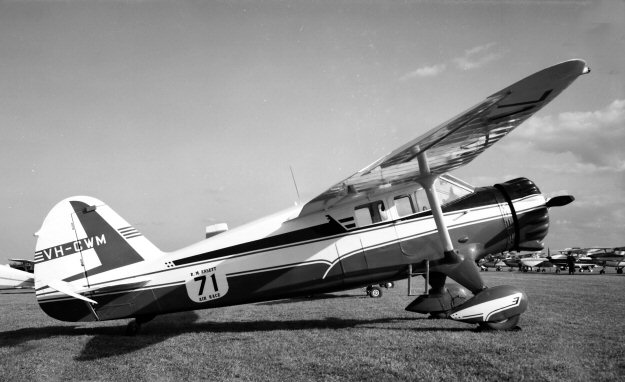 In 1961 this big Stinson had been re-registered from VH-KAF (it was VH-UXL originally) and,
in 1964, entered into the Brisbane to Adelaide Ansett Air Race. Greg Banfield's nice shot above
depicts it at Bankstown in March 1964 carrying its race number.
It eventually wound up at the ill
fated Wangaratta Air World Museum, where Daniel Tanner saw it (below) in April 1987.
. Fortunately, it has now been completely restored in its original Vacuum Oil Co colors and original
rego of VH-UXL. .