VH-UVX Avro 616 Avian IVM (c/n R3/CN/522)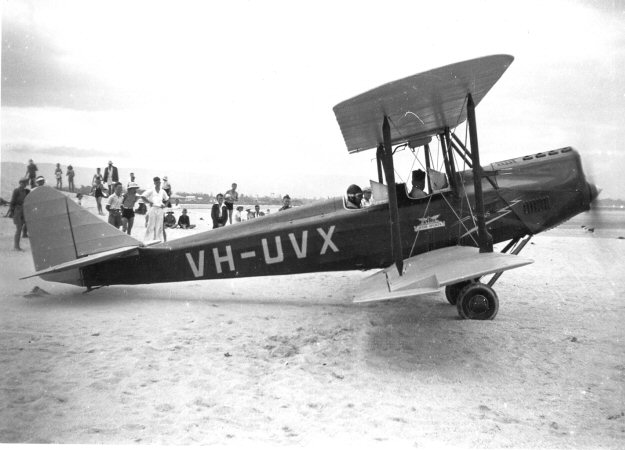 Here's -UVX at Lake Illawarra in 1940. Photo from the Frank Walters collection, via Geoff
Goodall. Probably doing joy rides. The bloke in the front seems to have some sort of weird
Chinese hat (odd, for 1940). Below are two grainy images of the Avian taken around the
the same Wollongong area in December 1939. They were taken by contributer to this site
Graeme Parson's father. This Avian was formerly G-ABLF and was imported in June 1936.
It was withdrawn from use during WW II and officially stricken from the register in 1951. It
was rebuilt using bits and pieces from VH-UQE, but for some reason the resultant machine
was given the c/n and identity of -UQE (even though most of it was -UVX). Go figure.. I
believe that there is now another Avian in SA carrying the rego VH-UVX. This is probably
a hybrid of many machines including bits of the original -UVX.