VH-UVJ GAL Monospar ST.25 (c/n GAL/ST25/60)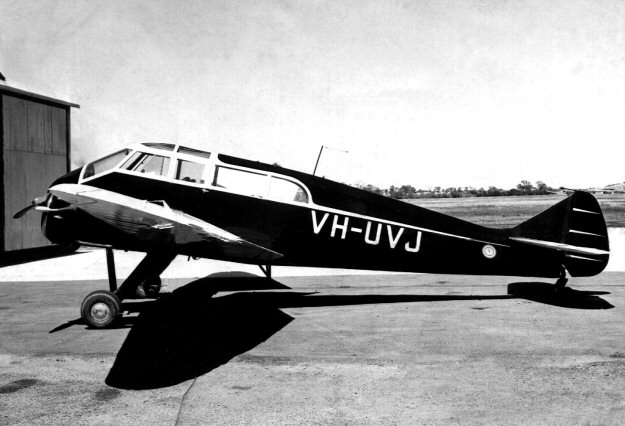 The ST.25 Monospar was produced in 1935, and the type number "25" was used to
commemorate the Silver Jubilee of H.M. King George V. It was a slightly larger version
of the earlier ST.4 and ST.11. For an example of the latter, see VH-UTH.
VH-UVJ was operated by Airlines (WA) Ltd in 1935 until an untimely forced landing
at Meekathara, WA in December 1936, whence it was struck off the register. The
photograph below (from the files of TheWest Australian via Geoff Goodall) shows it
on its first proving flight to the Goldfields.