VH-UTH GAL Monospar ST.12 (c/n ST12/36)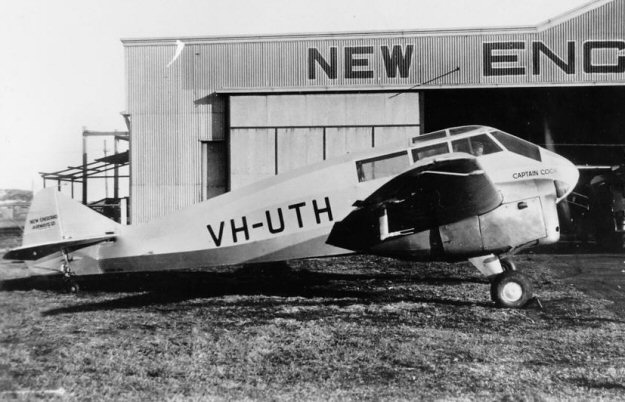 In 1930 the Monospar Wing Company was established in the U.K. to build a new wing design to
Air Ministry specifications. This new wing was installed in a three seat monoplane known as the
Monospar ST.3. Success of this prototype led to the formation of the General Aircraft Company
to build aircraft utilizing this new wing construction methodology. The ST.12 illustrated above was
one of these. VH-UTH was imported in 1935 and operated by New England Airways, Ltd. out of
Sydney, who named it

'Captain Cook'

. This image of it in that livery appears above and is courtesy
of the John Oxley Library, State Library of Queensland collection. The historic photo (# 2) immed-
iately below from Bruce Robinson shows his grandfather with Capt. Keith Virtue and two other
worthies with the machine When Airlines of Australia was formed in January 1936 from New
England Airways, the Monospar passed to the asset register of the new company. A rare shot of
it in AOA's dark blue livery is seen at photo #3, also courtesy of Bruce's collection. My photograph,
(# 4 below) was taken twenty years later at Moorabbin (June, 1955). Immediately below that (# 5)
is a rare shot showing the aircraft with the tail stripes of the Tasmanian Aero Club in Launceston in
1949. Rare, inasmuch as the club only owned the aircraft for a short while. It was also owned for
a short time by Doug Fawcett's Illawarra Flying School at Bankstown, NSW, as portrayed in image
# 6. from the Geoff Goodall collection. The final color shot (# 7) is from the David Eyre collection
and shows the Monospar at Bankstown in 1958. It was owned at the time by Dr. John Morris (of
Forestville NSW), who flew it from Australia to the U.K in 1961. It now resides at the Newark Air
Museum, Winthorpe, Notts., U.K.


2.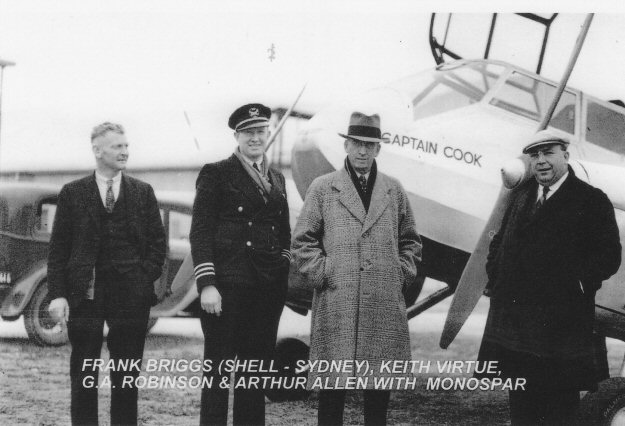 3.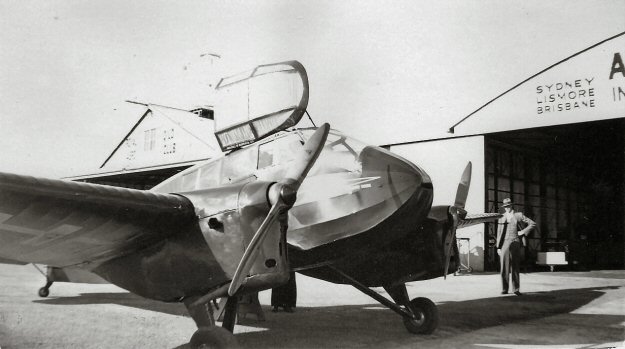 4.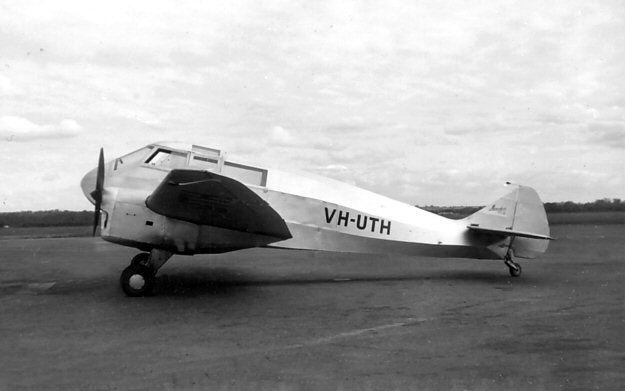 5.


.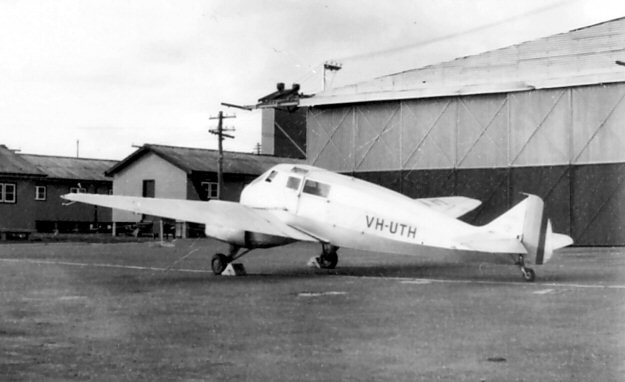 6.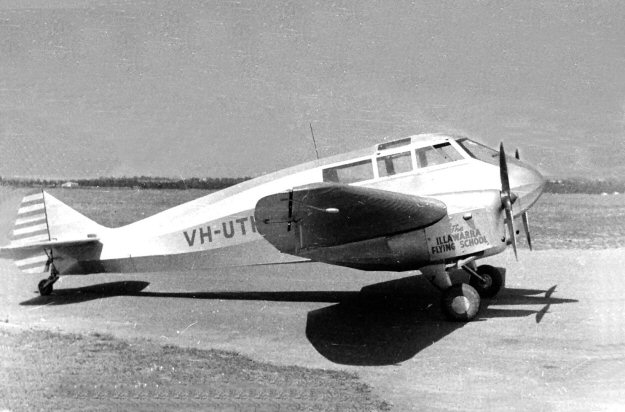 7.