VH-UQI Bristol Monoplane M.1c (c/n 2819)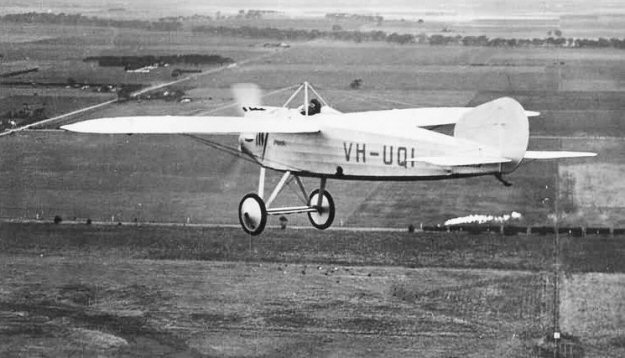 The above shot was contributed by Nico Braas, whilst the two immediately below are from the
Horrie Miller collection, via the National Library of Australia.. This Bristol was originally imported
in 1921 as G-AUCH for renowned aviator Harry Butler. It then lapsed from the register in 1922.
When a 98 hp Gipsy Mk.I engine was fitted the aircraft was restored as VH-UQI and issued a new
C of R in 1931. It was owned then by H.C. Miller and based at Parafield, SA, carrying the name
'

Puck

'. Its C of R lapsed in 1936 and the aircraft is now displayed in a hangar at Minlaton, South
Australia, painted as Harry Butler's 'Red Devil'. Ken Tilley took a shot of it on a trip there (bottom
of page).