G-AUFC ANEC III (Lasco Lascowl) (c/n 2)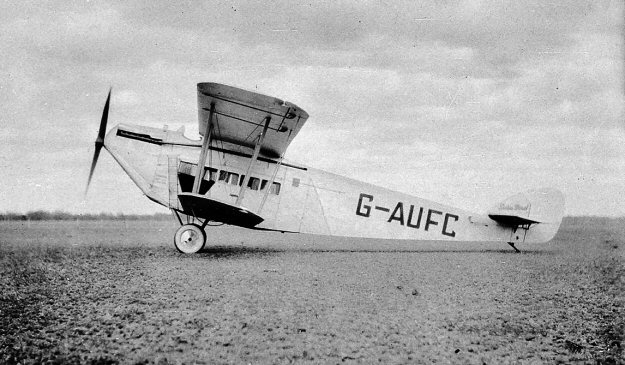 This rare shot from the State Library of New South Wales collection shows the second of the mod-
ified ANEC III aircraft operated by Larkin Aircraft Supply Co Ltd. The other two were G-AUEZ
and G-AUGF (both later VH-). This aircraft was named

"Satin Bird"

, the titling being seen on the
fin. It was used briefly on an air mail route from Sydney to Hay, NSW and the above shot was taken
at Hay sometime in 1927. First registered on 21 May of that year, it crashed at Hay on 27 December
1927 and remained inactive until 1929 when it was officially stricken from the register. For a more
complete narrative of the type, and its operation by Larkin, see my entry under VH-UGF.