VH-WWE Navion Rangemaster G-1 (c/n NAV-4-2403)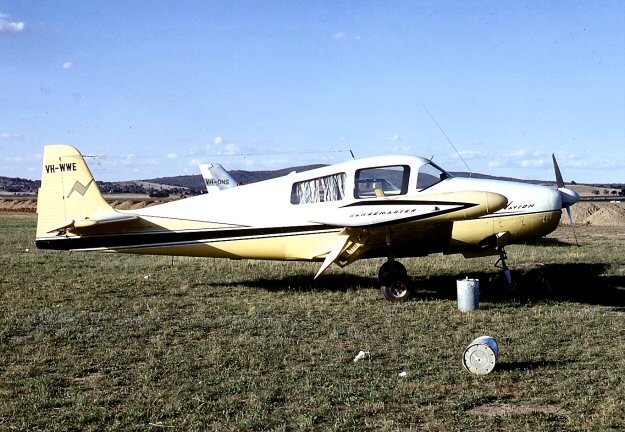 The Navion Rangemaster was a 1960s attempt to update the original North American Navion
4-seat monoplane design of 1947 (later produced by Ryan). A "razor back" profile was adopt-
ed rather than the original tear drop sliding canopy design. This allowed for the provision of an
extra seat in the back. The above image was taken by Bob Neate in 1965 (locale unknown).
Phil Vabre's contemporary shot, (below) taken at Bendigo in April 2009, shows that it has now
swapped it's yellow color scheme for an otherwise identical red one, except that the rego is now
on the fuselage.. I am guessing that the Civil Aviation Historical Society photo at the foot of
the page was taken sometime in between the upper and lower photos, probably in the 1980s.
I give a little more of the history of the design in my narrative of the aircraft in the Classics section
of my U.S. collection. Only two were ever imported into Australia: VH-WWE (which is still extant
and registered to an owner in Victoria) and VH-WWL (NAV-4-2439) which was destroyed in a
hangar fire at Roma, Queensland on 13 November 1966 (does anyone have a shot of it?).