VH-WFL Piper PA-24-250 Comanche (c/n 24-2772)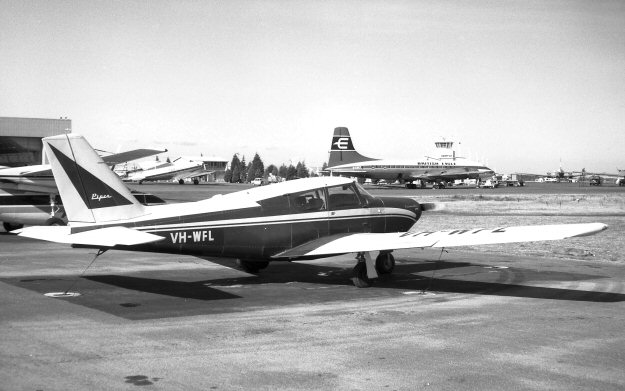 A Geoff Goodall shot of VH-WFL at Adelaide Airport in May 1965 while the aircraft was registered
to a Wagga, NSW based private owner. A 1961 model it was previously N7563P and imported
originally as VH-PAY. It was sold to Murchison Air Charter of Perth in January 1967 and re-regist-
ered VH-RTI. In the background of the shot above is a British Eagle Britannia on the weekly courier
service from the UK to the Woomera Rocket Range and Adelaide Airport where Jindivik pilot drones
were loaded. On the extreme right a couple of Airlines of SA Convair 440s can be seen. As VH-RTI
this Comanche had many owners after MAC and is currently owned by an Albury, NSW company.