VH-RTI Piper PA-24-250 Comanche (c/n 24-2772)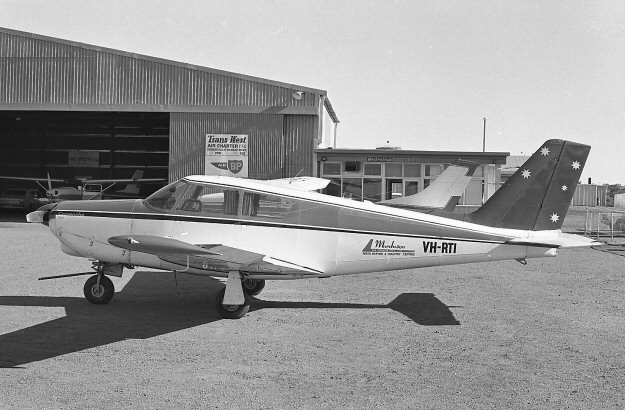 This was the former VH-WFL, sold to Murchison Air Services of Perth in January 1967. Geoff
Goodall took the above shot at Carnarvon, WA in May 1971. In April 1974 it was damaged in
a landing accident at Ararat, Victoria and David Freeman captured the image of it (below) in its
precarious position (actually doesn't look too bad). -RTI was owned, at the time, by Bill Suhr's
Peninsular Air Services, operating out of Moorabbin. Today (2009) it is owned by an Albury,
NSW company.