VH-WET (3) Republic RC-3 Seabee (c/n 416)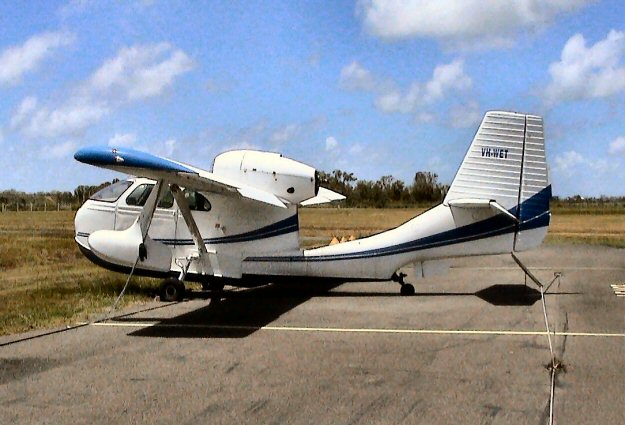 This machine was originally N6213K in New Guinea, and then became VH-WWA and
VH-MJO, H4-HSD in the Solomon Islands and finally one of the VH-WETs. Probably
the third. The above shot was taken by Ian McDonell at Mackay in 2005. The aircraft
is no longer registered (although it looked in fairly decent shape when the above photo was
taken, other than sans prop). There apparently were some paperwork problems vis-a-vis
CASA granting it a new CofA (surprise - surprise!). It is, I believe, still rotting away in the
open at Mackay.