VH-WAC (1) Avro Anson 1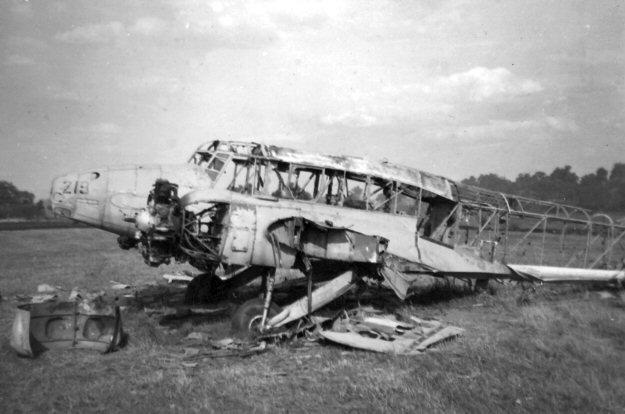 In 1947 Captain James "Jimmy" Woods acquired three Ansons from disposals at RAAF Port
Pirie, SA for his newly established Woods Airways. The line provided, among other things, a
quick access from Perth to Rottnest Island, a well known local resort just off the coast of West
Australia.
The three Ansons were as follows:
MG271 which was allocated the registration VH-BJY but which Woods requested to
be changed to VH-WAA.
MG841 allocated VH-BKE and changed at Woods' request to VH-WAB.
MH219 to have become VH-WAC.
All three were delivered to Maylands Aerodrome, Perth. When conversion was started, DCA
condemned the mainplanes of MG841 and MH219 due to poor glue adhesion and so Woods
obtained mainplane replacements from the RAAF Stores Deport at RAAF Merredin, WA
However, MH219 was in such bad shape otherwise that Woods decided to use it for spares only.
The above photograph, by John M. Smith (via Geoff Goodall) shows MH219 lying in the grass at
Maylands in 1953. .
In the meantime, and to further complicate the issue, DCA decided to make VH-WAA a prohibited
registration (due to possible conflict with existing standard communication codes). Consequently,
since MH219 was never ordained to fly again, the original VH-WAA (MG271) was re-registered
VH-WAC(2).