VH-UYQ Auster J/8L Aiglet Trainer (c/n 3151)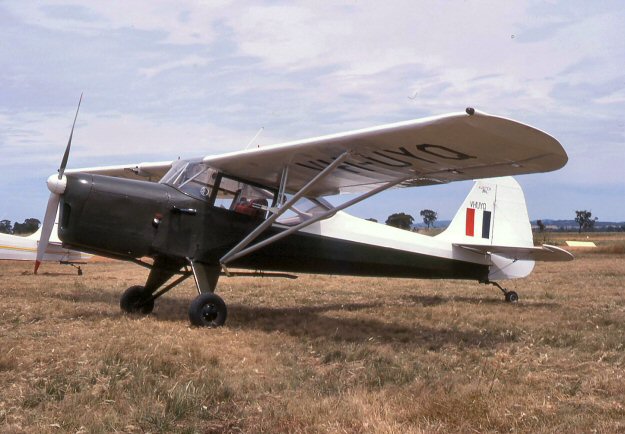 This Auster was built as G-AMYI, the one and only J/5K with a Blackburn Cirrus Major 3
engine. When re-engined in the 1970s with a de Havilland Gipsy Major 1 it became the J/8L.
It was exported to Australia in 1977 becoming VH-UYQ . Geoff Goodall's shot above was
taken at St. Arnaud, Victoria in November 1983. The aircraft, at that time, was displayed in
pseudo Pakistan Air Force livery. A long period of inacitivty followed, but the machine has
now (early 2008) resurfaced as VH-RIE.