VH-RIE (2) Auster J/8L Aiglet Trainer (c/n 3151)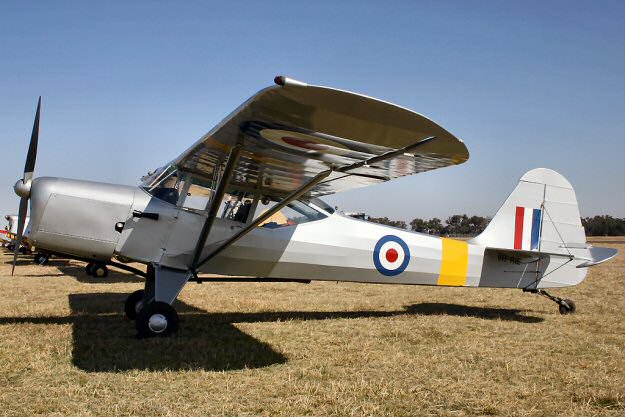 This was the former VH-UYQ. It was restored at Riddells Creek, Victoria recently and had its
first flight as -RIE on 24 April 2008 resplendent in pseudo AOP markings with a minuscule rego
under the horizontal stabilizer. It appeared at the Antique Aeroplane Association Air Show at
Temora, NSW the very next day where Phil Vabre took the nice shot above. Seen side by side
with a standard J/1, the short wings of this aerobatic variant are quite apparent.