VH-UEJ Champion 7FC Tri-Traveler (c/n 7FC-281)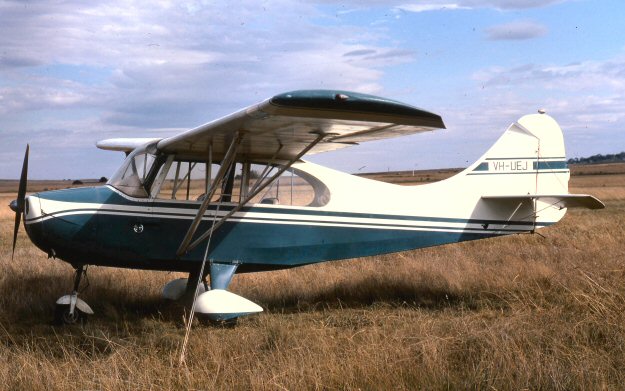 VH-UEJ was a 1958 Champion 7FC, imported new in March 1959 as VH-BWT. Champion
Aircraft of Osceola, Wisconsin had taken over production from Aeronca in 1951. The above
shot was taken by Greg Banfield at Goulburn in April 1972, whilst below is a Geoff Goodall color
shot taken at the April 1984 Mangalore Air Show. It is still current, and still yellow, albeit with a
minuscule fuselage rego, as seen in the shot at the foot of the page taken by Phil Vabre at the
AAAA Fly-In at Swan Hill in 2005.