VH-BWT (1) Champion 7FC Tri-Traveler (c/n 281)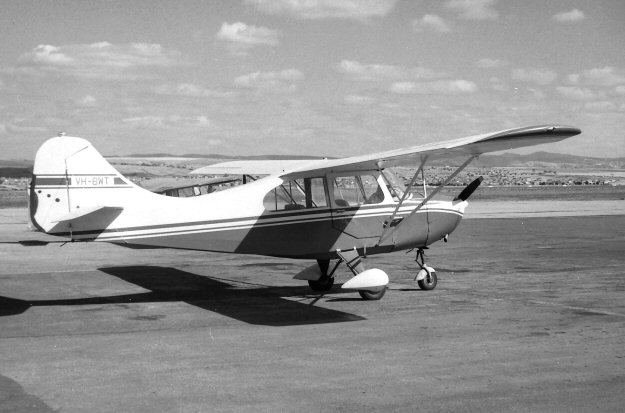 In 1954 the rights to manufacture Aeronca's Model 7 Series was obtained by the Champion
Aircraft Company of Osceola, Wisconsin. By that time the only aircraft in production were
the model 7EC tail dragger and model 7FC tri-geared Champion. A small number were
imported into Australia. VH-BWT was owned by the Royal Aero Club of South Australia
when geoff Goodall took the above shot at Parafield in December 1962. The club sold it
shortly afterward (June 1963) and it was re-registered VH-UEJ.