VH-TTM (2) Piper PA-31 Navajo (c/n 31-301)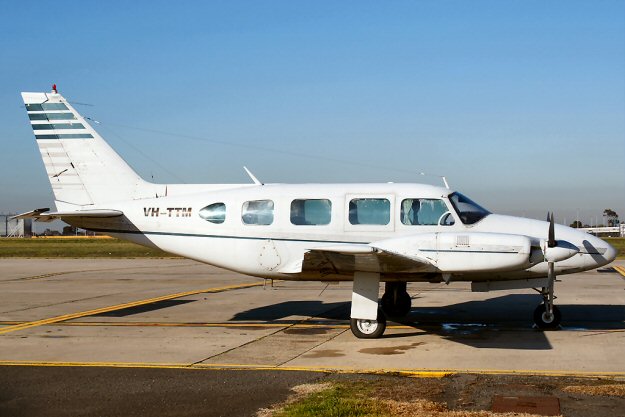 This was the former VH-PVL first registered in March 1969 (and hence qualifies for inclusion in
my selections, the cut-off date of which is 1970, (despite CASA's register which list its "First
Registered in Australia Date as December 1971). C/n 31-301 became VH-TTM in May 1997
with the same owner, Australasian Jet Pty Ltd, Essendon. It is still current with them.