VH-TTH Auster J-5G/A1 Autocar (c/n 3097)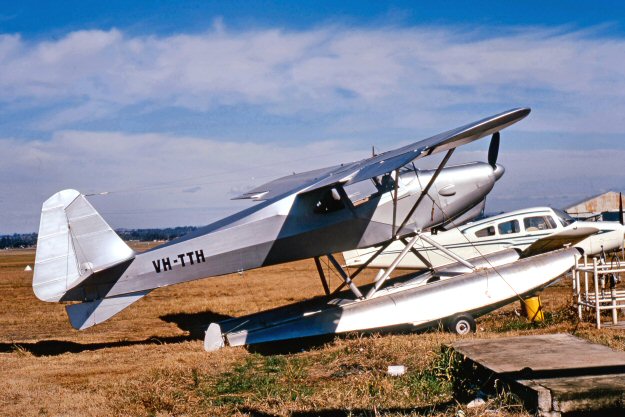 This Autocar has been modified so much it is hardly recognizable as an Auster. It is seen above
at Bankstown in August 1971 in this shot by Greg Banfield, and in the B&W one below, on the
banks of the Georges River adjacent to that airport, at about the same time. It had been rebuilt
from the former Bush Pilots Airways Auster J-5B Autocar VH-BPB (c/n 3097) which was retired
in 1961, and re-registered VH-TTH to Sydney fish spotter floatplane operator Tom Harrison on
10 December 1971, with the new type designation Auster J-5G/A1. It was, unfortunately, short-
lived, crashing on takeoff from the harbour at the fishing port of Ulladula, NSW on 3 January 1973.
It overturned and sank.