VH-BPB Auster J/5B Autocar (c/n 3097)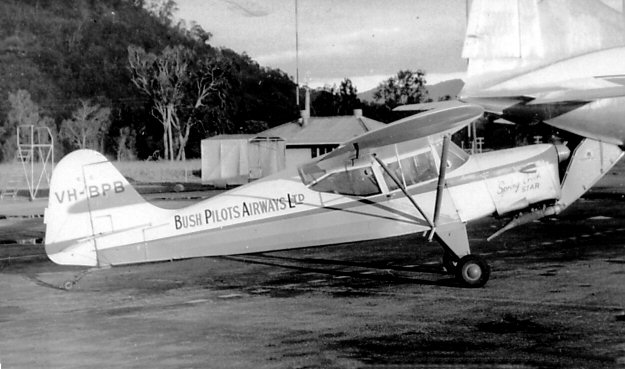 Bush Pilots Airways was formed in 1951 ostensibly as an outback emergency air service for
graziers and their families. By 1957 the company had no fewer than eleven Austers, mostly
outfitted as air ambulances. One of these is seen above at Cairns in 1956. Note tail of TAA
Convair with rear stairs lowered. The little concern grew over the years and changed its name
to Air Queensland in 1982, but that period is outside 'the window' of my collection. It was
withdrawn from use in 1961 but restored as VH-TTH and mounted on floars as a fish spotter.