VH-TLU (1) Piper PA-23 Apache 150 (c/n 23-470)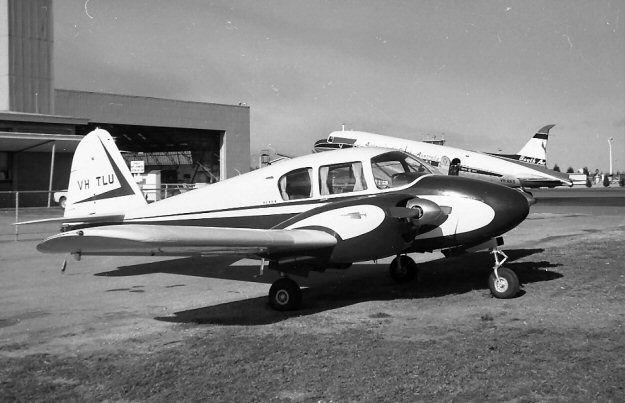 This early Apache was built in 1956 as N1415P. It was acquired by S.A. Air Taxis in the early
1960s and is seen above at Adelaide's West Beach Airport in this shot by Geoff Goodall, taken
in September 1962. It was registered in the VH-TL series for the owners, the Treloar family.
Sold in 1964, it became VH-IAK and flew in the Ansett Air Race. At the end of that year it
was re-registered again, this time as VH-CSD. It was then sold in Kiribatii in 1966 as VP-PAB
but restored to the Australian register in 1969 as VH-FAD. The fifty-three year old twin is still
registered.