VH-TJO Douglas DC-9-31 (c/n 47326)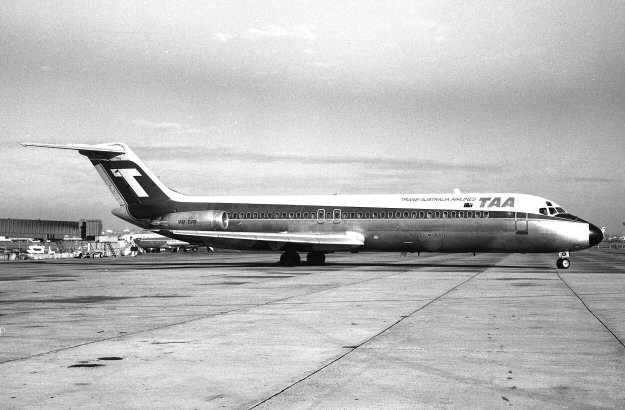 Except for the "T" on the tail, I always thought TAA's early livery on their DC-9s looked suspiciously
like TWA's! Anyway. here's -TJO at Mascot in August 1974, as recorded above by Greg Banfield.
Delivered in July of 1969 it was named

"William Wentworth"

. When sold it went to Sunworld Inter-
national as N731L, then to Midway Airlines as N928ML and then to Spirit Airlines. Seen below is a
shot of it taken by Michael F. McLaughlin at Newark (well, Liberty International Airport, if you insist
on being PC) in November 1999. It was scrapped at Detroit Metropolitan shortly afterward.