VH-TGD Beech 65-A80 Queen Air (c/n LD-234)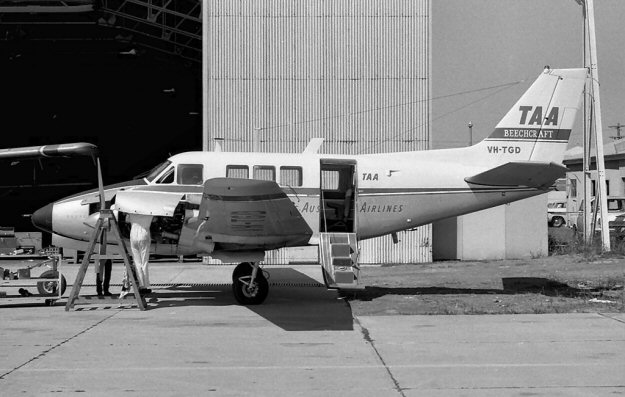 TAA acquired a fleet of four Queen Airs but the economics of operating light aircraft on TAA
pay scales saw them withdrawn after a few years. VH-TGD was the last arrival, delivered in
August 1965 and sent to Papua New Guinea as a replacement for TAA's Catalina VH-SBV
. It could use the small airstrips built to replace the water airports, strips too small for DC-3s.
The arrival of TAA's Twin Otters in PNG in late 1966 gave the airline the capacity, field
performance and operating economics it required and –TGD was flown to Bankstown,
where David Carter photographed it on January 1, 1967. It was sold to the Royal Flying
Doctor Service along with VH-TGA and TGC . Of the trio, only –TGD was reregistered,
becoming VH-FDR in May 1967.