VH-TEW Piper PA-24-180 Comanche (c/n 24-615)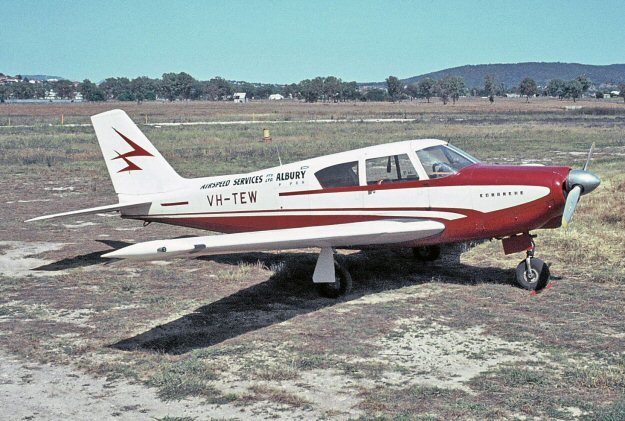 Here's VH-TEW at Albury in 1965 when owned by Airspeed Services Pty Ltd. Photo from the
Ben Dannecker collection. Below it is seen at Orange, NSW in November 1963 for an agricult-
ural field day. It was sans titling although still owned by Airspeed at the time.
VH-TEW was previously SA Air Taxis' VH-TLW, and later (August 1962) sold to Mrs. H. Edgar,
of "Metro" Station, Springsure, Queensland whereupon it was conveniently re-registered VH-TEW.
It is currently registered to Central Australian Aircraft Maintenance Pty Ltd of Alice Springs.