VH-STB Auster J/5B Autocar (c/n 3164)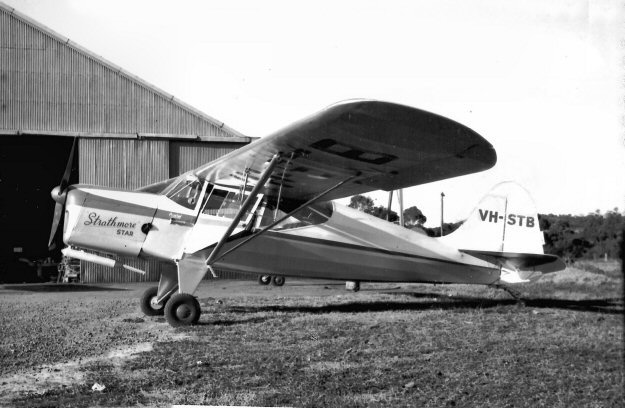 First imported in July 1955 this Autocar was leased to Bush Pilots Airways in the 1950s who, as
was their practice, gave it a 'Star' name, in this case 'Strathmore Star'. (Strathmore was the name
of the property located at Colinsville, Queensland which was owned by BPA's founder Edward
Cunningham). The above image was taken at Bankstown, circa 1956 by Bob Fitzpatrick and is
reproduced here courtesy of the Eric Wagner collection. The image below came from a rather
poor (and very small) contact print in the Geoff Goodall collection, showing the Auster in situ in
the hangar at Mackay, Qld, circa 1958. VH-STB was later re-registered VH-SNK and is still
flying as such.