VH-SNK Auster J/5B Autocar (c/n 316

4)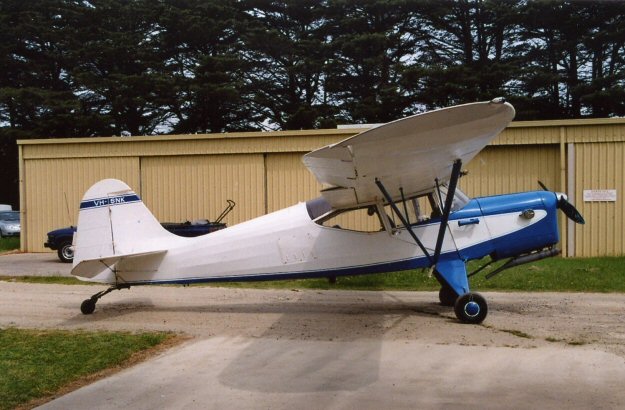 This Auster first came onto the Australian register in July 1955 as VH-STB. It is currently owned
by Rob Black at Tyabb, and is often seen at AAAA Auster Rallys. Photo above by Ian McDonell.
Greg Banfield saw it much earlier (below) at an air show at Berwick, Victoria in February 1975.