VH-SSQ (2) Cessna 180 (c/n 30612)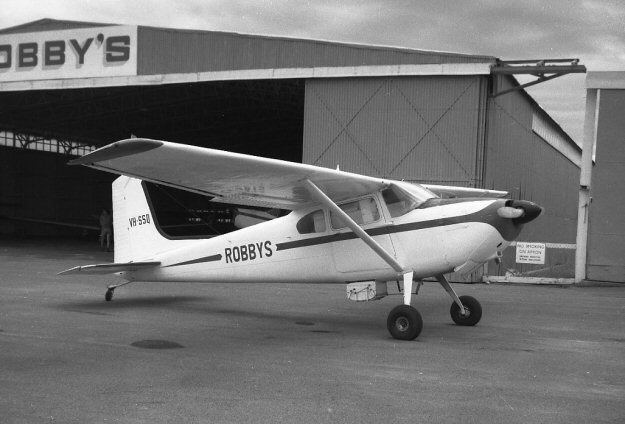 This early (1953) 180 (ex N2312C) was first imported into New Zealand as ZK-BEG
as an agricultural aircraft. Super Spread of Moorabbin acquired it in 1963 where
Geoff Goodall took the below shot in May of that year. After the take over by Aerial
Agricultural, the Cessna was seconded to Robbys at Parafield and in Geoff's (nicer)
image of it above it is seen at that airport in June of 1964. In 1967 it was reregistered
VH-CDW(2) As such it was damaged beyond repair at Rockhampton in 1976.