VH-SSL Cessna 185 Skywagon (c/n 185-0253)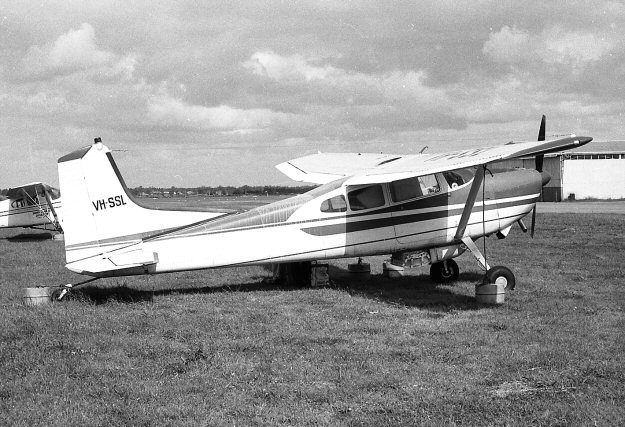 VH-SSL was the first of the "new improved" Skywagons employed by Super Spread Aviation.
Notable difference from the earlier 180 was the extended dorsal fin. This shot (via Geoff Goodall)
was taken by John Hopton at Moorabbin in 1963 shortly after the aircraft had been imported.
-SSL was not a new machine, but was a "previously owned" 1961 model (ex N4053Y). It was
later re-registered VH-PVC.