VH-SLB Beech 65 Queen Air (c/n LC-175)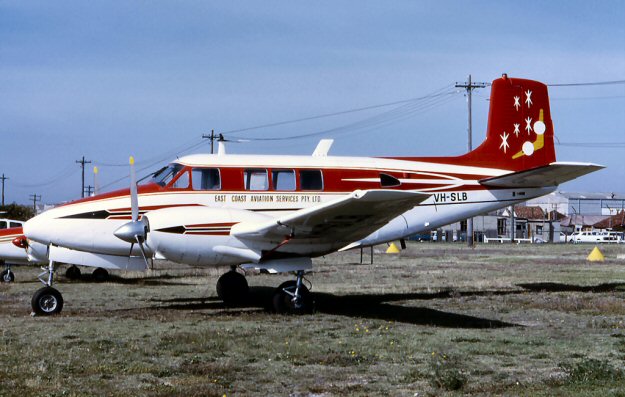 VH-SLB was registered to Swan Lager Brewery of Perth in February 1967 after previously being
used as a demonstrator for Beech agent Hawker de Havilland as VH-DHQ. . The aircraft returned
east and in 1970 it was delivered by East Coast Airlines, which operated third level air services up
the NSW coast from Sydney Mascot, where David Carter photographed it on October 24, 1970.
–SLB was destroyed by a mystery fire at Grafton airport on June 9, 1971. It was the second air-
craft to meet this fate at Grafton that year after Mooney VH-IAE was similarly set ablaze in March.