VH-DHQ Beech 65 Queen Air (c/n LC-175)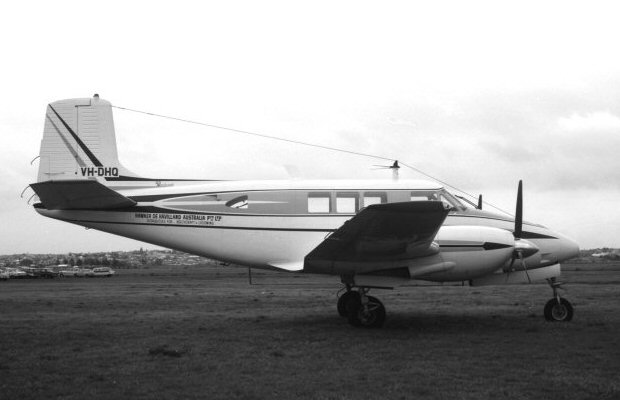 Greg Banfield photographed Hawker de Havilland's Queen Air VH-DHQ at Mascot in Sept
1965. It had just been added to the register, ex N6894Q. Color scheme was a smart white
with two-tone blue, as seen in Greg's other shot of it at the foot of the page taken at Bankstown
in January 1967. . The photo immediately below is by Geoff Goodall and was taken at Adelaide
West Beach Airport when the aircraft was being used as a demonstrator by Hawker deHavillands
whilst en route to Perth. It was actually being delivered to Swan Brewery Co, who re-registered
it VH-SLB in February 1967 for their premier brand Swan Lager Beer. It had previously operated
in WA while leased to Muir Aviation of WA for charters to iron ore mining sites.