VH-SJR Auster J/1B Aiglet (c/n 2643)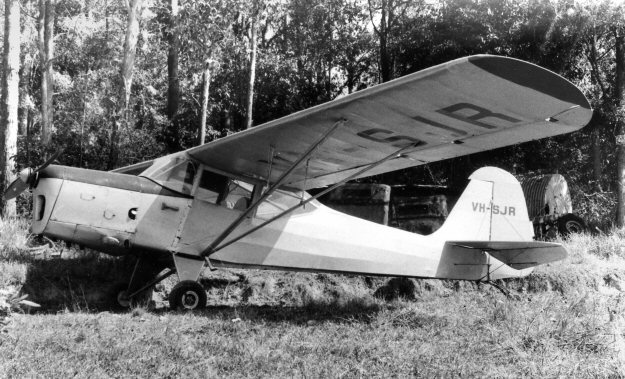 Originally imported as VH-KAC in 1950, it was slated to go to Belgium when built as OO-AXC
but this was not taken up and it went to KSAS in Bankstown instead. It was re-registered VH-SAC
soon after its arrival in Australia and then some years later as VH-MJA. Geoff Goodall's shot (above)
was taken in August 1974 on the owner's farm at Wombi, near Buderim, Queensland. More than
FORTY years on, it is still at Buderim.