VH-SJF Cessna 182A (c/n 33470)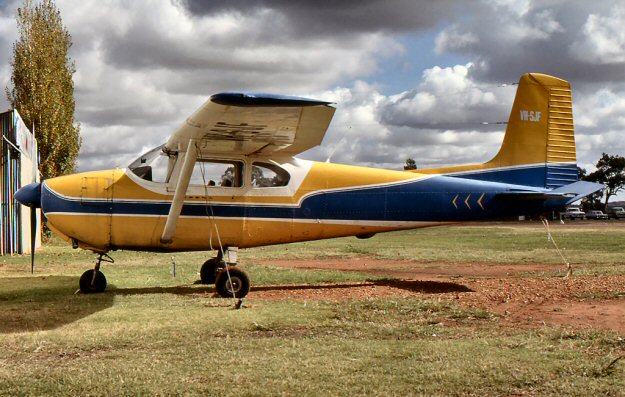 VH-SJF was the fifth Australian registration carried by this aircraft since first registered to
Bush Pilots Airways in September 1957 as VH-BPA. In order it became VH-PTJ in July
1962, VH-BTJ in December 1964 and VH-BLF with Frank Fleming and Sons at Brisbane
in June 1965. Frank Fleming wanted –BLF for his new Beech Debonair and in February
1967 the Cessna 182 was reregistered –SJF. David Carter's photo above shows it at
Griffith in 1978 when it was visiting from Melbourne. In December 2003, the aircraft was
reregistered again as VH-SSE. T he sixty year old machine was still current in January
2017 and operated by Oberon Aviation Services at Albury.