VH-BPA (3) Cessna 182A Skylane (c/n 34470)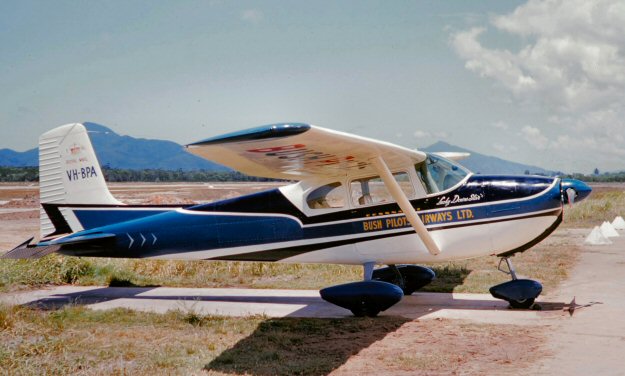 In the later 1950s, when currency restrictions were lifted, Bush Pilots Airways began upgrading
its single engine fleet from Auster Autocars to Wichita Span Cans. The first of these was the
Skylane (ex N3770D) seen above in this nice shot from the Maurice Austin collection. Bushies
aircraft were named " .something......Star", after, I believe, outback bush stations. This one was


"Lucky Downs Star"

. When a new Skywagon was acquired in 1962 to usurp its registration,
the Skylane was sold off and became VH-PTJ, later VH-BTJ and then VH-BLF in June 1965.
When Frank Fleming wanted -BLF for his new Beech debonair, this straighted-tailed 182 was
reregistered again as VH-SJF. In December 2003 it was reregistered one more time as
VH-SSE and, as such, is still current (2017).