VH-SBK Douglas DC-3CS1C3G (c/n 6023)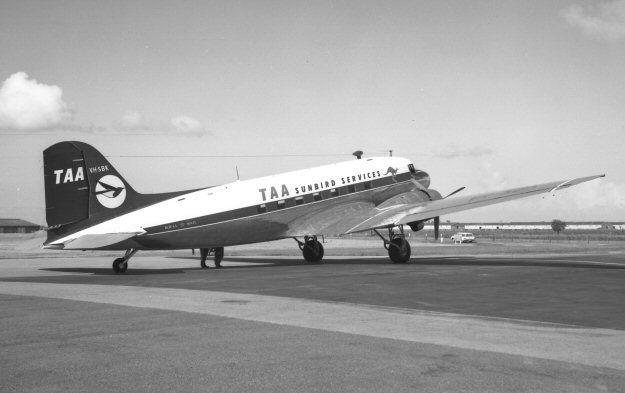 VH-AEP in regular TAA service, this DC-3 went to the Sunbird operation in 1961 at which
time it was re-registered VH-SBK and converted to mixed passenger/freight configuration.
It was the aircraft used for 'JATO' rocket assisted take-off experiments (conducted at
Essendon). It ceased Sunbird operations in October 1967 and was sold to Australian
Aircraft Sales. This broker off-loaded it to Seulewah Air Services in Indonesia where it
became PK-RDC in July 1968. Its appears to have been withdrawn from use in 1981.