VH-AEP Douglas DC-3CS1C3G (c/n 6023)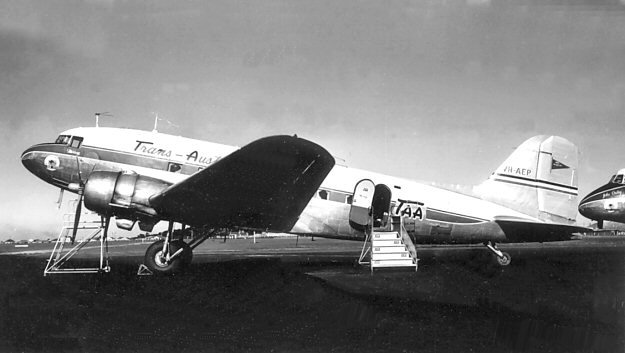 VH-AEO, another 5th Air Force C-47-DL (41-18663) was civilianized in October 1944
for TAA and initally named '

Sturt",

later

'Grimes'

and finally

'Murray'

the handle it is
wearing in my shot above, taken at Essendon in 1954. In April 1961 it was transferred
to TAA;s Sunbird Divison in Papua/New Guinea as VH-SBK and was used there for
JATO trials. In 1968 it was sold to the Indonesian carrier Seulawah as PK-RDC.
It was fianlly withdrawn from use by 1981.