VH-RST Piper PA-22-150 Tri-Pacer (c/n 22-5598)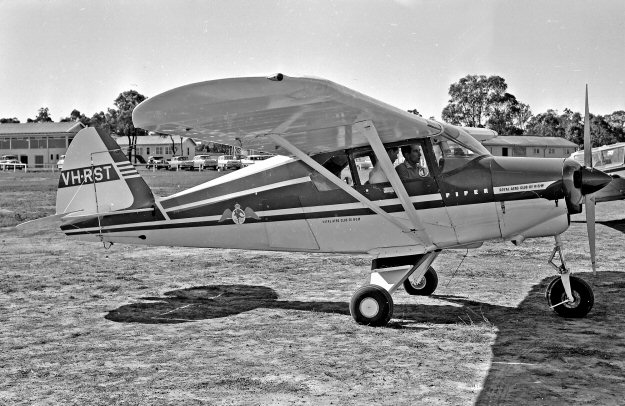 This Tri Pacer was brand new when delivered to the RAeCNSW in April 1958. It was still
with the club when the shot above, from The Collection p5555-0620 was taken, circa 1962
In March 1964 it was sold off to a Queensland owner and an easy re-registration change was
made to VH-BST. The rare color shot below, from the Geoff Goodall collection, may have
been taken just after it was sold off by the club, since the badge has been removed.